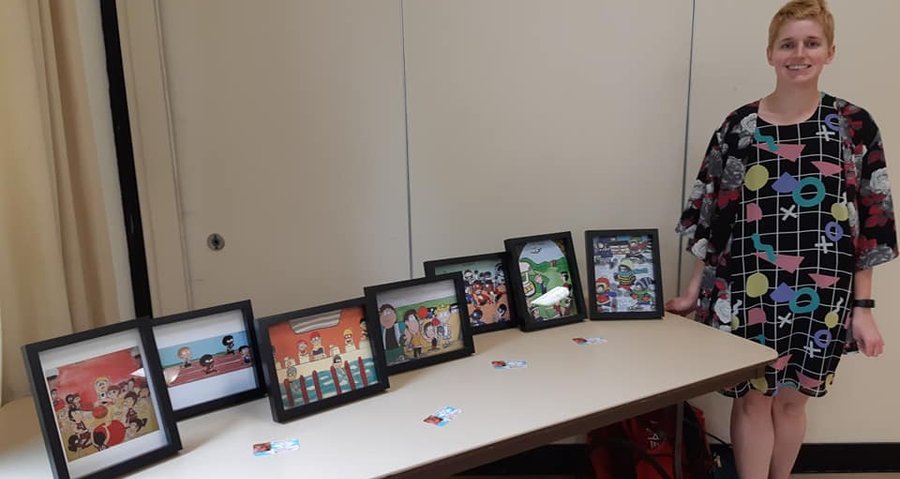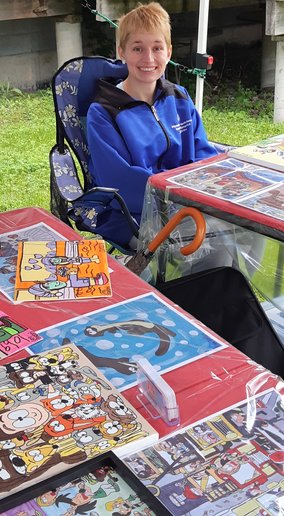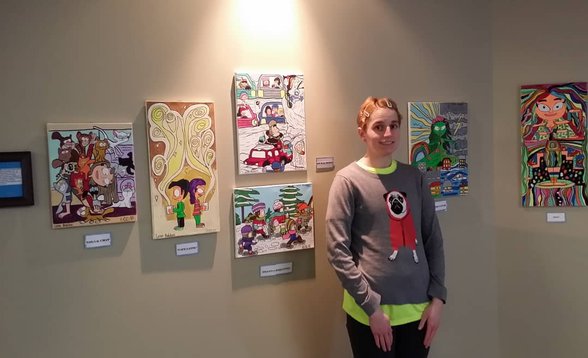 My name is Lena Baldoni and I am 28 years old. At the age of twenty months I was diagnosed with autism.
With the help of my family and wonderful community, I have become the person I am today.
I work five days a week in a residence here in my community. For fourteen years now I have been participating with Special Olympics in different disciplines, Track and Field, Snowshoeing and Swimming, which has allowed me to win many medals. I have many friends and every week we do many different social activities, which I truly enjoy. Since the age of five I draw and paint in my spare time. This is an insight to what I see.
Je m'appelle Lena Baldoni et j'ai 28 ans. A l'âge de vingt mois j'ai été diagnostiquée avec le spectre de l'autisme.
Grâce au soutien et l'aide de ma famille et de ma communauté, je suis devenue la femme que je suis aujourd'hui. Cinq jours par semaine je travaille dans une résidence pour aînés de mon quartier. Depuis maintenant quatorze ans je participe aux jeux olympiques spéciaux dans différents disciplines comme l'athlétisme, la raquette et la natation ce qui m'a permis de gagner plusieurs médailles. J'ai beaucoup d'amis et chaque semaine je participe à diverses d'activités sociales pour mon plus grand plaisir. Mes passes temps préférés sont le dessin et la peinture que je pratique depuis l'âge de cinq ans.